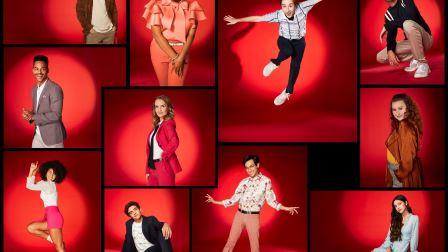 Disney+'s High School Musical: The Musical: The Series garnered fanfare early in 2019 on Disney+. The Series Season 2 continues with weekly episodes. So far a total of 9 episodes have been aired. HSMTMTS is ready for its next new episode 10 titled " The Transformation", get a glimpse of what is going to happen in this episode read the synopsis with https://www.tvacute.com/.
HSMTMTS Episode 210 Synopsis: After rehearsals fall flat, the cast breaks into separate sleepovers to brainstorm Broadway-worthy ideas to outdo North High. But as the countdown to opening night looms, secrets rise between Nini and Gina, Seb and Carlos suffer their first fight, and Ricky receives an unexpected FaceTime call.
High School Musical Season 2 Episode 10 Release Date
HSMTMTS Season 2, Episode 10 "The Transformation" will release on July 16, 12 AM (PT) Only on Disney+. Just like Season 1, HSMTMTS 🎵 Season 2 will not be available to stream on any other streaming service. Each episode coming together at midnight (PT) will take place at different times in different countries. Which depends on which corner of the world you live in.
spikytv (spikytv.com) – Exclusive Entertainment Site