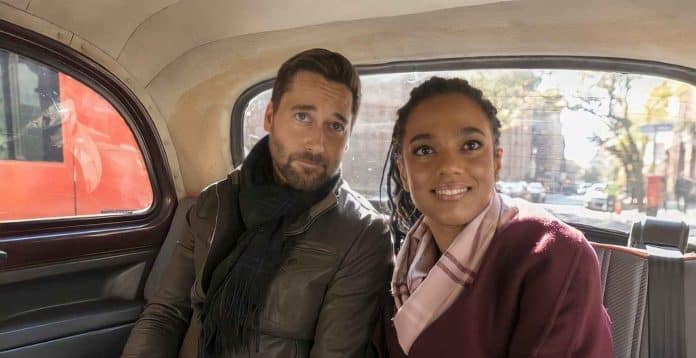 Why Did Max and Helen Break Up in New Amsterdam? – New Amsterdam is an American medical drama television series Based on Eric Manheimer's book "Twelve Patients: Life and Death at Bellevue Hospital." New Amsterdam Season 1 debuted on NBC on September 25, 2018. Ryan Eggold, Freema Agyeman, Janet Montgomery, Jocko Sims, Anupam Kher, and Tyler Labine are the cast members of the David Schulner-created show.
The show's second season, which debuted on September 24, 2019, was renewed for a first season in February 2019. NBC renewed the show for three more seasons in January 2020. The start of the fourth season was on September 21, 2021. It was announced in March 2022 that the show would finish after the fifth season of 13 episodes. On September 20, 2022, the fifth and last season officially began.
Even Max quits his job in New Amsterdam to follow his partner when she decides to relocate to London. When Helen and Max experience a difficult time in life or encounter challenging situations, they are incredibly supportive of one another. They decide to get married after realizing how significant the other is in their lives, only for Helen to reject Max at the altar. The fans of "Sharpwin" must be struggling to understand why their cute love ended in a dead end. Let's discuss this and see what we think!
Why Did Max and Helen Break Up?
Helen attempts to explain herself and apologize to Max in a letter after humiliating him at the altar. Even Helen admits in the letter that she doesn't understand why she had to end her relationship with him. Max can only take Helen's word for it that there is no explanation for why they broke up. Helen is brave enough to follow her heart and end her relationship with someone special to her, even though she is aware of its importance. She cannot connect words in a way that explains the impulses behind the same.
The problems Max and Helen encounter throughout their relationship are numerous. The important one must be Helen's intention to stay in London permanently. Even though Max doesn't hesitate to move to London with her, Helen knows that Max's life is in New York. Max transporting Luna to London from where the little girl's mother resided and passed away must have put unimaginable pressure on Helen to witness him altering the very foundations of his life. Helen must have wanted Max to remain in New York and continue living his life, and the couple's breakup may have cost Helen her wish.
In addition, Helen might have desired to lead a life that she had created. Helen can incur an unnecessary debt due to Max's contribution to the same. Helen has always let other people—especially her mother—control her in some way. To be independent as she moves to London, Helen could want to break that pattern, even if it means being independent of Max's support and presence. All these causes and factors must have accumulated Helen to prevent Max from taking her back through a marriage, which also paves the way for their break-up.
Helen doesn't provide a clear explanation, but we might learn it in one of the forthcoming episodes of the fifth season. According to Ryan Eggold, who plays Max, "it's not entirely evident from that letter why she [Helen] left, and I think that's potentially something we're going to go into later." As Eggold said, Helen might gather her thoughts and make sense of it to explain why she had to break off her relationship with Max. Max will undoubtedly make an effort up to that point to avoid dwelling on the past. He may find it easier to bear Helen's absence from his life as his friendship with Dr. Elizabeth Wilder deepens.
The authors of the medical drama may have concluded that Max and Helen's breakup is necessary since Freema Agyeman, who plays Helen, left the show after the fourth season. The couple's separation also allows them to think about writing a romantic plot involving Max and Wilder. We can only hope that before the show's fifth season, we will learn why Helen and Max split up and if Max will date Wilder or get back together with Helen if they can still reconcile.