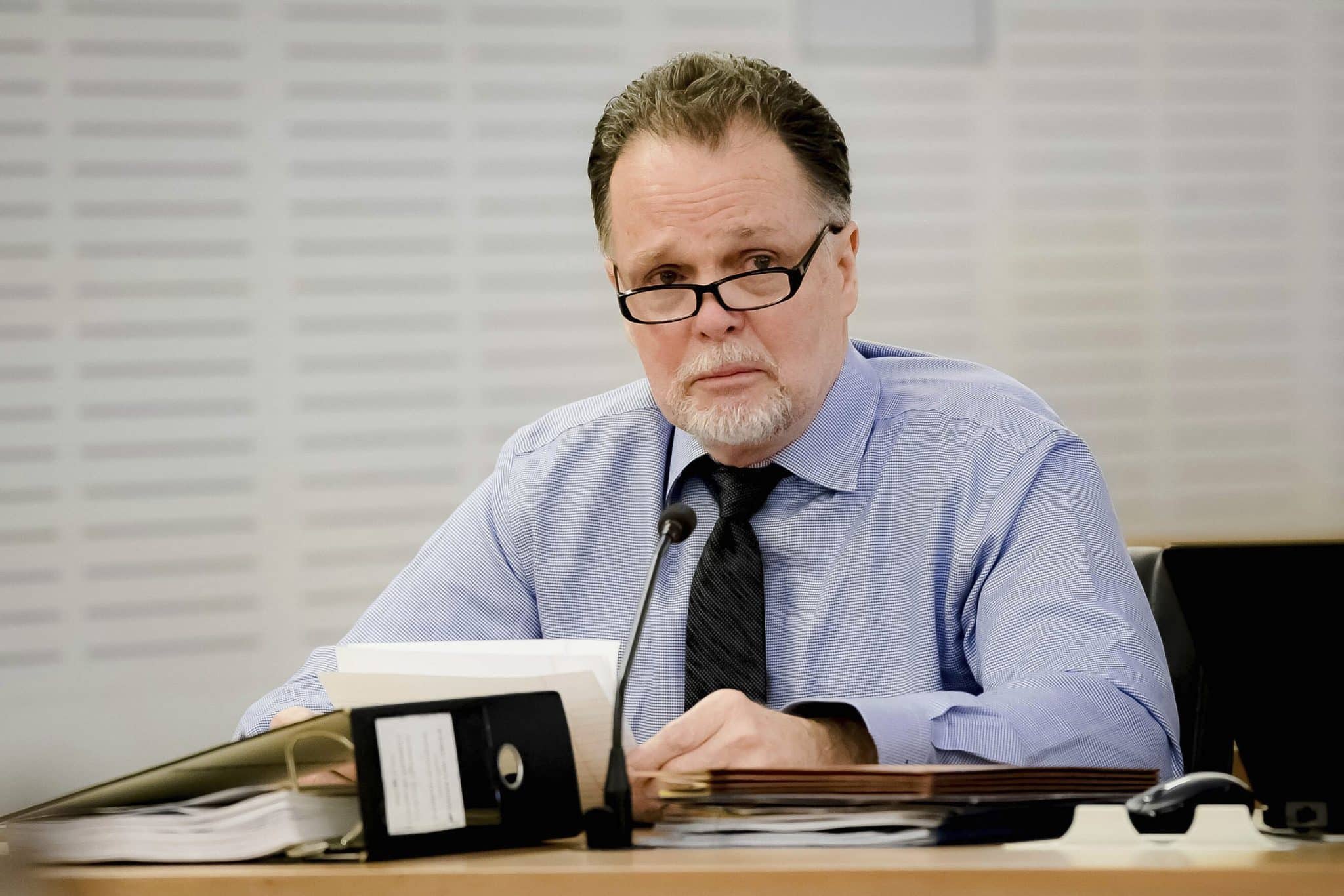 Where is McStay Family's Killer Charles "Chase" Merritt Today? – The McStay family's bones were discovered in November 2013, putting an end to more than three years of uncertainty over what happened to them. The authorities then set out to find out who had murdered the loving family of four.
'Two Shallow Graves' on Investigation Discovery chronicles the trial of Charles "Chase" Merritt, the man convicted of killing the McStay family. So, if you're curious about how the cops developed a case against him, keep reading.
What is Charles "Chase" Merritt's Background?
Chase Merritt and Joseph McStay were business partners and friends. Chase created unique indoor waterfalls while Joseph ran Inspired Earth Products, an online business that sold them. When Joseph needed help installing a water feature in 2007, they met. Chase later mentioned that they were close friends who spent a lot of time together in later interviews. There were regular dinner visits and paintball sessions, according to him.
However, Joseph, his wife, Summer, and their two sons, Gianni and Joseph Jr., vanished in February 2010. In November 2013, their bodies were discovered in two shallow graves in the desert near Victorville, California.
"If I had to guess, like anyone else, I would assume it was probably random because I honestly don't believe the family had anything to do with it," Chase said in an interview about who could have killed them. None of his pals, I believe, had anything to do with it. Joseph was simply too popular."
Following Chase's admissions and evidence pointing to him, the authorities began to suspect him. He claimed to have met Joseph on the day the family vanished, February 4, 2010. Chase stated that they met for lunch in Rancho Cucamonga, California, to discuss the business, and that they chatted on the phone numerous times more.
Chase also indicated that he received a call from Joseph at approximately 8:28 p.m. but that he did not respond. The prosecution, on the other hand, said there was no evidence of the encounter. In addition, Chase had a clean criminal record. A thorough examination of the business revealed that he had written multiple electronic checks totaling more than $20,000 on Joseph's business account.
Chase then gambled the money away. Chase also printed the checks and erased the electronic ones in an apparent attempt to hide his tracks, according to officials. While the checks were dated February 4, 2010, information revealed that they were actually backdated. In addition, letters from Joseph stated that Chase owed him $42,000.
On February 4 and 6, 2010, cell phone evidence located him near the McStays' house and in Victorville. Chase's sister, who lived in Victorville, first said he rarely visited, according to the episode. However, while testifying, she indicated that Chase was a frequent visitor.
What Happened to Charles "Chase" Merritt and Where Is He Now?
Chase's DNA was discovered on the steering wheel and shifter grip of the McStay family automobile, which was later discovered abandoned, in addition to other evidence. The defence, on the other hand, maintained that it was because of his previous contact with Joseph. Despite this, Chase was charged with murder.
After firing his attorneys many times to represent himself, his trial was delayed. He was found guilty of four charges of first-degree murder in June 2019, when he was 62 years old.
Chase was sentenced to death in January 2020. He maintained his innocence in court, adding, "I loved Joseph." He was an important part of my and my family's lives. I would never have done anything to harm him.
For a lady or a child, I would never have lifted my hand. This was not my fault." He is currently awaiting execution at the San Quentin State Prison in Marin County, California, according to prison records.