A triple murder at the Haines residence shook the calm hamlet of Manheim Township in Pennsylvania in May 2007.
Authorities discovered Tom, Lisa, and their son, Kevin, dead in the middle of the night.
'Evil Lives Here: I Have To Do The Right Thing,' a documentary on Investigation Discovery, digs into the killer's reasons and how he was eventually apprehended.
So if you're interested in learning more, we've got you covered.
What Is The Cause of Tom, Kevin Haines & Lisa's Death?
Thomas Haines, a 51-year-old industrial supply salesman from Lancaster, Pennsylvania, was killed.
He was married with Lisa Haines, a kindergarten teacher who was 47 years old. Kevin, who is 16 years old, and Maggie, who is four years older, were the couple's two children.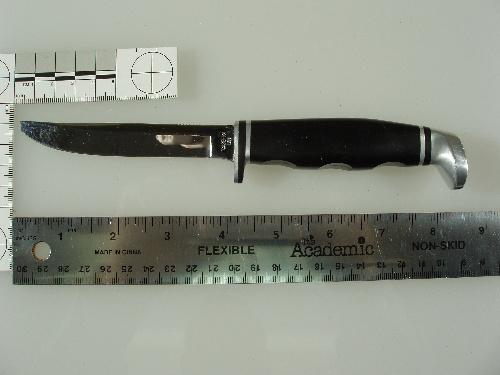 Maggie attended Bucknell University in Lewisburg, Pennsylvania, whereas Kevin was a student at the local high school.
Maggie awoke to the noises of someone shouting in the house in the early hours of May 12, 2007, and dashed to her parents' room.
Maggie hurried to her neighbor's house to call for aid per Lisa's request. Tom, Lisa, and Kevin were discovered dead by the authorities.
The father was stabbed in the chest and legs and was resting on his back in bed. Lisa had been stabbed in the stomach and cut in the face and was discovered on the floor in the same room.
Kevin was found in the corridor with many stabs and cuts on his arms and legs, as well as defensive wounds.
Who Was Responsible for the Deaths of Tom, Lisa, and Kevin Haines?
Maggie later informed the authorities that she considered about hiding herself in her room after hearing a scuffle from Kevin's room.
Maggie, on the other hand, changed her mind and dashed to Tom and Lisa's room, where she discovered her mother sitting on the edge of the bed.
Maggie, who was then 20 years old, was advised by Lisa to seek assistance, forcing her to dash to a neighbor's house.
Bloody footprints were discovered at the crime scene, indicating that Kevin attempted to struggle off his assailant.
The investigation stalled until a confession effectively ended the case. Alec Kreider's father, Timothy, brought him in to the police after a confession around a month after the murders.
Because Alec was Kevin's classmate and they were good friends, the news startled everyone. He was also there at the Haines' memorial service when he was 16 years old.
Timothy turned in the murder knife as well, and the cops later took Alec's shoes to examine. According to the admission, Alec went to the Haines' house clothed in black with the intention of suffocating Kevin, but instead stabbed his friend and the parents.
Alec washed up in the bathroom after killing them and headed to his mother's house, which was not far from the scene of the crime.
The shoes were then matched to the footprints found at the Haines' home by the investigators.
Alec allegedly stabbed Tom before attacking Lisa in the bedroom, according to the authorities. When Lisa was still breathing, he went to Kevin's room.
Alec stabbed his pal in the back many times when he was sleeping. Kevin awoke and attempted to crawl away from Alec while fighting him off, and he was unable and died in the corridor. Alec then returned to the main bedroom to murder Lisa.
Alec never gave a clear reason for the killings. His journals, on the other hand, gave some insight into his mental state.
Alec's "want/need to kill people escalated," according to one of his entries. "Never once did I believe killing a man was bad," said another. No, it's not wrong to kill someone in cold blood."
Alec also talked about depression in his notebooks, and he was involuntarily admitted to a mental health facility approximately a week before his confession after threatening to kill himself.
What Caused Alec Kreider's Death?
Alec's talks with a fellow convict provided additional proof to the investigators. The adolescent admitted to the murders and revealed he would have also killed and raped Maggie.
Alec agreed to plead guilty to three charges of first-degree murder in June 2008 and was sentenced to life without parole.
He was discovered hanging in his prison at SCI Camp Hill, Pennsylvania, on January 20, 2017.
Alec, then 25 years old, became qualified for rehearing after a federal court ruled that life without parole for young criminals was unconstitutional.