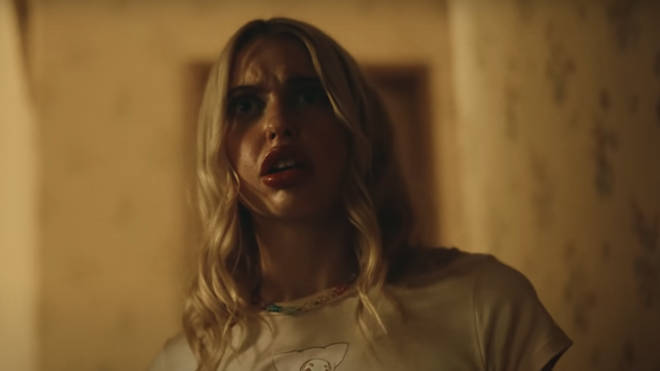 'Euphoria' features a diverse cast of people, each of which is fighting their own fights and dealing with their own problems.
Fezco and Ashtray meet Faye, a young drug addict and stripper, after a sequence of terrible occurrences in the 2nd season (Chloe Cherry).
Faye unwittingly becomes a part of the duo's daily routine, and her unassuming television presence has made fans fall in love with her.
However, with a major crisis engulfing Fezco's home in the season 2 finale, viewers must be concerned about Faye's survival.
Here's everything you need to know about Faye's fate and whether it will result in actor Chloe Cherry's departure from the series!
WARNING: SPOILERS AHEAD!
Is Faye Dead Or Alive in Euphoria Season 2?
Faye is the girlfriend of Custer, a heroin dealer acquaintance of Fezco, who is introduced in the second season premiere of 'Euphoria.'
Custer urges Fezco to take Faye to live with him when Mouse's death gets them into trouble. Faye resides with Fezco and Ashtray in their home after they agree.
Faye is a drug addict who is frequently unpleasant to others. She does, however, form a bond with Fezco and sincerely cares for him during her time with him.
Faye learns from Custer in the 6th episode of season 2 that he is working with the authorities to frame Fezco and Ashtray for Mouse's death.
Until the season finale, Faye keeps the information to herself. Faye warns Fezco about Custer's plans in the eighth episode of season 2, but she is powerless to prevent the situation from worsening.
Ashtray assassinates Custer and then perishes in a gunfight with the cops. Faye is captured by the cops and stands helpless as Fezco is shot. Faye lives and is very much alive despite the onslaught of gunshots fired throughout the house.
Will Chloe Cherry Return For Season 3?
Beginning in season 2, actress Chloe Cherry will play Faye on a recurring basis. Cherry's first major acting role on a television show is in this role.
Cherry's portrayal has earned critical acclaim, and Faye has become a fan favourite character among viewers.
As a result, it's difficult to envision the filmmakers rejecting fans' requests for more Faye in the storey. Cherry's future on the programme appears to be questionable as a result of Custer's death and the conclusion of the Mouse narrative.
However, Fezco is sure to be shaken by Ashtray's death, and Faye may be able to fill the vacuum left by the young drug dealer in both Fezco's life and the show's overarching narrative.
As a result, Cherry's Faye has a place amid the show's diverse cast of intriguing characters. 'Euphoria' has been renewed for a third season, but whether Cherry will continue her role as Faye in future episodes remains to be seen.