'The Falls', a Taiwanese film available on Netflix, follows Pin-Wen as her mental health worsens during the Covid-19 coronavirus outbreak.
Pin-daughter, Wen's Xiao Jing, begins to look after her mother and the obligations of the household, which now consists of only the two of them.
The film, directed by Chung Mong-hong, explores the subtleties of the mother-daughter connection as well as Pin-battles Wen's to live with her mental illness.
With its true-to-life narrative and characterizations, the highly potent emotional drama succeeds well in moving viewers.
We investigated the film's beginnings in-depth, inspired by the sense of realism it conveys. Let's talk about what we've discovered!
Is There a True Story Behind 'The Falls' Movie?
'The Falls' is based on a real story in part. Chung Mong-hong, the film's director and co-writer, was inspired to make the film after hearing a true storey about one of his friends.
"Her [Chung's friend's] daughter had long struggled with mental illness, and she had accompanied her and cared for her for many years."
Then, after her daughter attended college, things started to look up. "However, only three weeks earlier, her daughter and a friend were trekking in the countryside near a major river, when a dam happened to release while they were there, and they were both carried away, their lives lost," he told THR in September 2021.
Chung was deeply impacted by the story, and it lingered with him for a long time. When Chung came upon a real-life image on his own, he turned the experience of the mother and her late daughter into a script.
"I observed this house draped in a blue tarp like a monster while walking through [my] neighbourhood." The home appeared to be engulfed in a massive face mask, and I began to fear that the people inside would be imprisoned and smothered beneath it.
He told Variety, "I started to imagine: What if this mother and daughter, who lived inside this building, couldn't ever escape this space?"
Pin-Wen and her daughter Xiao Jing live in an apartment covered in a blue tarp, and Chung merged his friend's real-life tale into the lives of two fictional characters, Pin-Wen and her daughter Xiao Jing.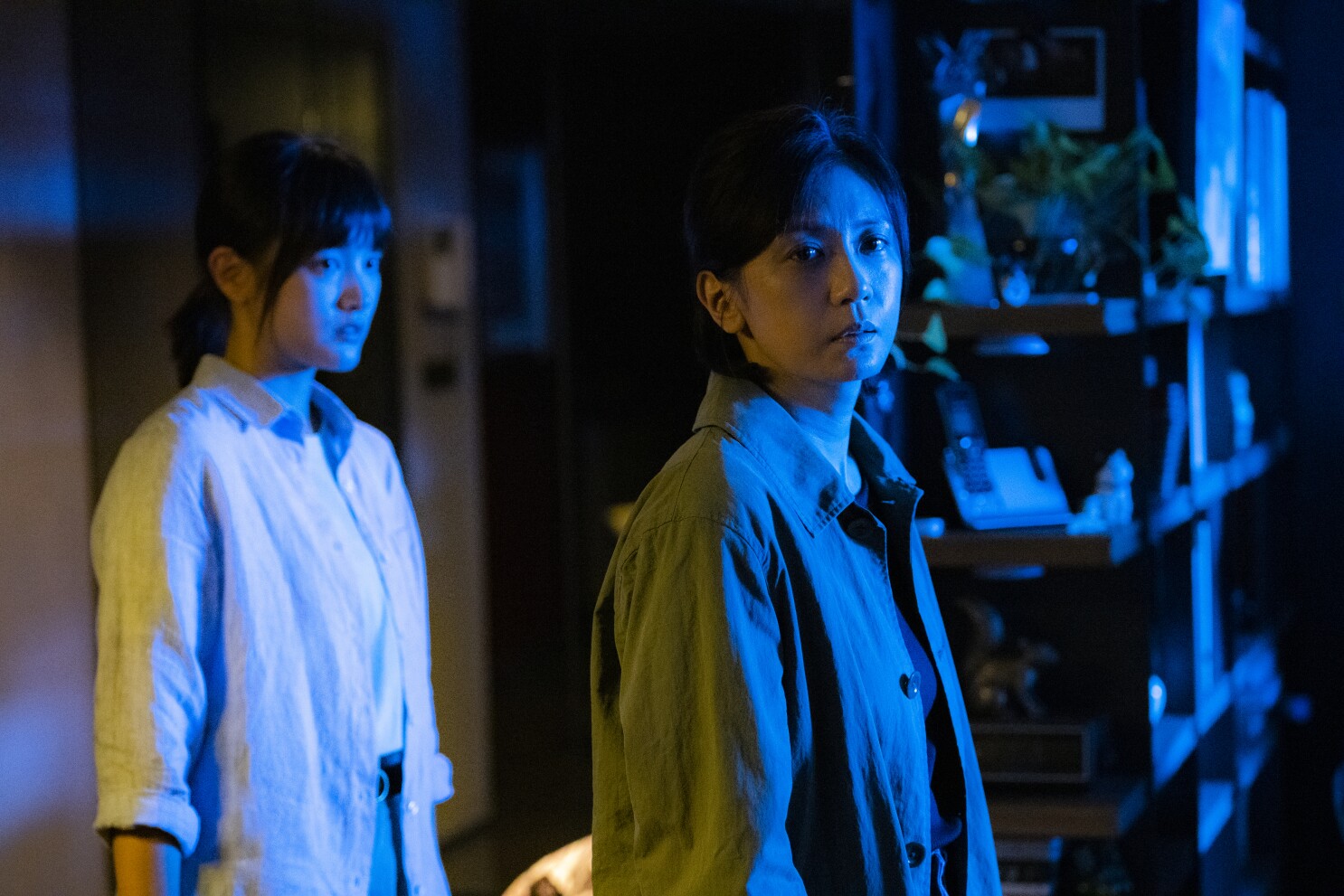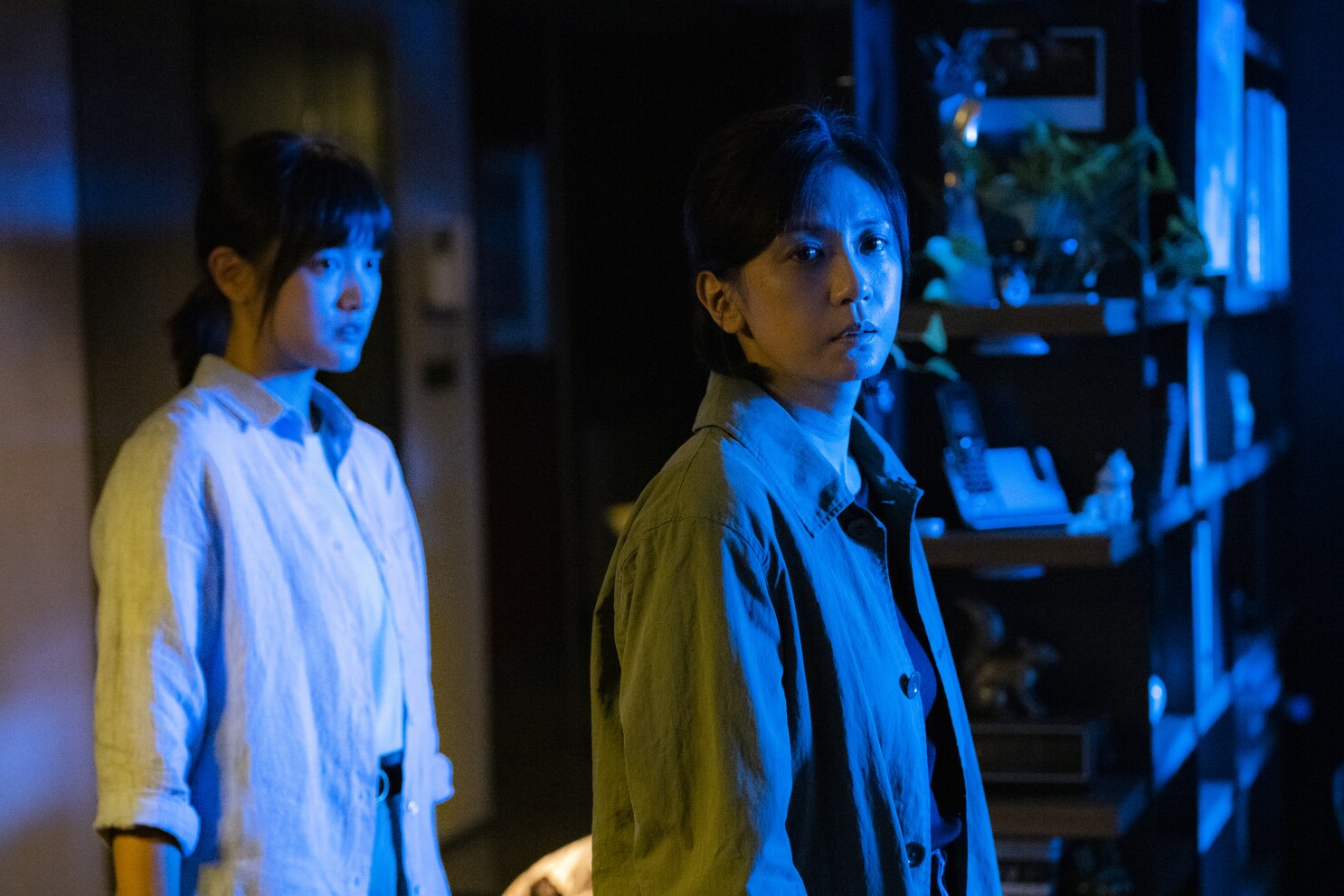 To create the narrative and characters, Chung added some false details to his friend's testimony. He also switched roles in the middle of the writing process.
"In the first draught, the daughter was the one who was sick. At the time, he told Variety, "I thought there were so many stories about parents taking care of their children, and that kind of subject isn't particularly appealing to me."
The story is also set during the Covid-19 pandemic, according to the filmmaker. Because of the pandemic's context, he was able to delicately investigate the gap that seeps into human beings and relationships.
The video also exposes the pandemic's horrific economic impact and its ramifications on middle-class families' lives. Chung was able to show the shocking mental health issues linked with Covid-19 by using the epidemic as a backdrop.
'The Falls' is not entirely based on a true story, despite the fact that the real-life account that inspired Chung plays a key role in the plot.
The picture is a masterful blend of reality and fantasy, each with its own distinct flavour and impact.