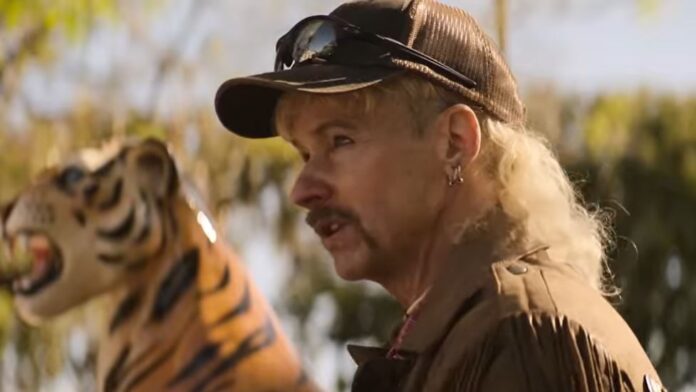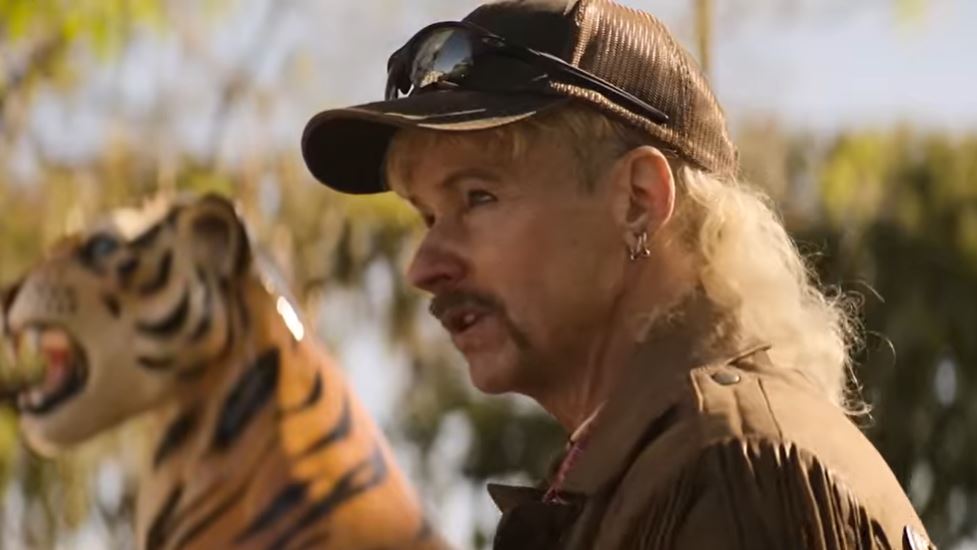 Joe vs. Carole is a black comedic crime drama series about a long-running dispute between Joseph Allen Maldonado-Passage (née Schreibvogel) aka Joe Exotic (John Cameron Mitchell) (Kate McKinnon).
It's based on the second season of 'Over My Dead Body,' a true-crime podcast. The show's Joe and Carole are both based on real people.
Joe used to own the Greater Wynnewood Exotic Animal Park (or the G.W. Zoo) in Wynnewood, Oklahoma, which he now owns.
Carole is the CEO of Big Cat Rescue, a non-profit animal sanctuary in Tampa, Florida, that she co-founded with her second husband, Don Lewis. The storyline necessitates the inclusion of tigers and other enormous creatures in the series.
This is what you need to know if you're wondering whether these creatures are real or CGI.
WARNING: SPOILERS AHEAD.
Are the animals in 'Joe vs. Carole' Real or Computer-generated?
'Joe vs. Carole' has CGI creatures. When the real Carole Baskin learned of the show's creation, she issued a statement to several news sources demanding that McKinnon and her team not utilise real animals in the show.
"Big Cat Rescue requests that Kate McKinnon refrain from using real big cats and cubs in the production of her series," she wrote.
"The Wondery podcast, which serves as the foundation for her series, investigates breeder and exhibitor Joe Exotic's uncontrolled breeding, mistreatment, and exploitation of large cats." Using genuine huge cats in a television show about big cat mistreatment would be cruel."
Carole then suggested that the creators employ computer-generated imagery (CGI) to digitally manufacture the animals.
"Rather than subjecting genuine huge animals to suffer only to delight the audience, we ask McKinnon to use computer-generated images (CGI) of cats in the show," her statement continued.
"We hope McKinnon is passionate about animals and that her series will focus on the dreadful existence that confined large cats lead when they are exploited by breeders like Joe Exotic."
We also hope she encourages people to support the Big Cat Public Safety Act, which would put an end to cub petting cruelty in the United States."
PETA, or People for the Ethical Treatment of Animals, urged McKinnon and Universal Content Productions not to utilise live animals in the film.
The organisation was overjoyed to learn that their request had been heeded once the show began streaming.
They even gave the Tech, Not Terror Award on the show for "using cutting-edge, cruelty-free computer-generated images to display stunningly realistic tigers in a performance exposing big-cat exploitation."