'Pam & Tommy' reintroduces a slew of nostalgic 1990s icons, whether it's a dramatised version of the iconic red bathing suit-clad 'Baywatch' heroine or antiquated Web references (with authentic-sounding dial-up connection sounds).
Because so much of the programme takes place in California, there are a lot of familiar faces in the cast.
Rand was seen walking in and out of a Tower Records store, attempting to sell copies of the titular couple's private video to those with keen eyes. The business appears to be reminiscent of the type of music stores that have all but vanished but were once key hangout locations for music fans.
Do you want to know if the fictional Tower Records from 'Pam and Tommy' is based on a real record store? Let's have a look.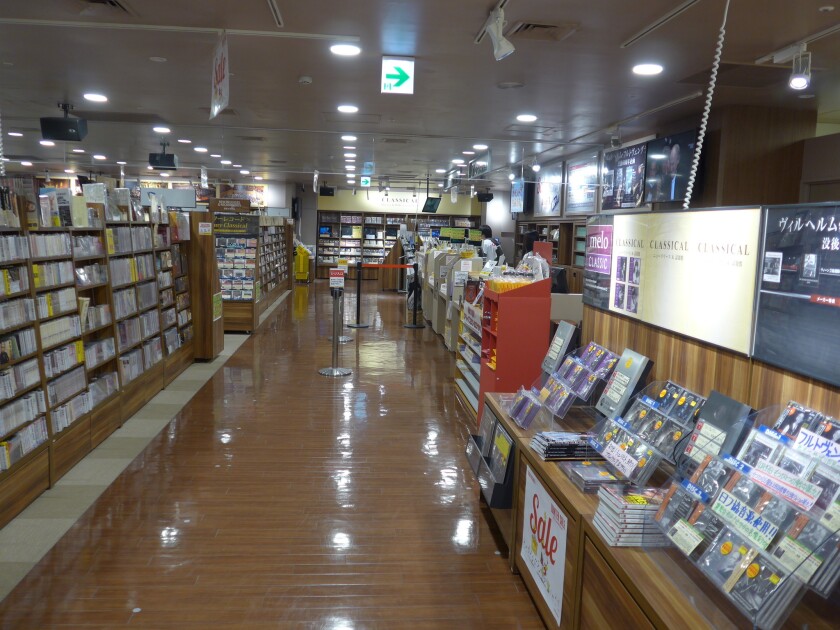 Pam and Tommy's Tower Records is a Real Music Record Store Or Fake?
Yes, Tower Records is based on an iconic music retail store chain that was perhaps one of the most popular of its kind in the world, as seen on the show.
Prince and Elton John reportedly frequented the Sunset Boulevard outlet in West Hollywood, stopping by to purchase outside of regular store hours.
Between 1960 and 2006, Tower Records grew in popularity as a chain of record stores with locations across the United States and other countries. Technology and online music purchases, on the other hand, increasingly eroded shop sales until Tower Records declared bankruptcy.
The idea for the store appears to have arisen in 1941, when 16-year-old Russ Solomon began selling records from a part of his father's medicine store in Sacramento.
The Tower Record Mart was housed in the Tower Theater building on Broadway and Land Park Drive, and it was named for young Russ.
Tower Records locations became known overtime for their extensive music choices (in all of their many hardware formats) and knowledgeable employees.
Russ is often credited with being the main force behind Tower Records' success. The chain's first international store debuted in Tokyo, Japan, after the store on Sunset Boulevard opened in 1970.
The corporation had over 200 locations and $1 billion in revenue by the mid-90s, according to reports. The documentary 'All Things Must Pass,' which was released in 2015, told the tale of how Russ developed the company.
The store lost money as a result of the internet and online music sales, and the company finally went bankrupt. Tower Records, on the other hand, stated in 2020 that it would relaunch as an online retailer.
Russ had died two years prior, in 2018, following what appeared to be a heart attack.
What is the Real Location of 'Tower Records'?
Despite the fact that all Tower Records stores in the United States have closed as a result of the company's bankruptcy, one legendary location in Tokyo has remained operating.
The nine-story outlet, which opened in 1995 in Shibuya City, Tokyo, became an autonomous outlet in 2002.
It does, however, appear to keep the memories of the legendary chain of music stores alive (as well as does brisk business partly due to relatively high CD sales in Japan).
Tower Records announced its return as an online retailer of vinyl albums, cassette tapes, CDs, and souvenirs on November 13, 2020.
Danny Zeijdel, the company's new CEO, later announced that the return of Tower Records had been welcomed with an extremely enthusiastic response.