Thomas Lee Dillon was born in Canton, Ohio, on July 9, 1950. Beginning on April 1, 1989, and lasting until April 1992, Dillon was a serial sniper who shot and killed five persons in southeastern Ohio.
How do you take down a man-hunter? When a string of murders spanned five counties in Ohio, police were left with that critical question.
Who Is 'Thomas Lee Dillon'?
Thomas Lee Dillon was born in Canton, Ohio, on July 9, 1950. Beginning on April 1, 1989, and lasting until April 1992, Dillon was a serial sniper who shot and killed five persons in southeastern Ohio.
Dillon was born in Canton, Ohio, and grew up in the Magnolia area. He was a draughtsman at the Canton Ohio Waterworks for twelve years and had a wife and son.
Dillon shot and killed five persons in Ohio between April 1, 1989, and April 5, 1992. His fourth victim, Claude Hawkins, was shot on federal property, prompting the FBI, along with officials from the other 3 countries and the Ohio Department of Natural Resources, to join the investigation.
Following this, Kevin Loring's death was changed from an accident to a homicide.
Dillon would kill his fifth victim, Gary Bradley, in Noble County, Ohio, ten days after the task force meeting.
When a friend reported Dillon after hearing the task force's initial public announcement about the murders, he was placed under observation.
Dillon later shot Larry Oller of Barnhill, Ohio, while he was out hunting in Tuscarawas County, but he was unharmed.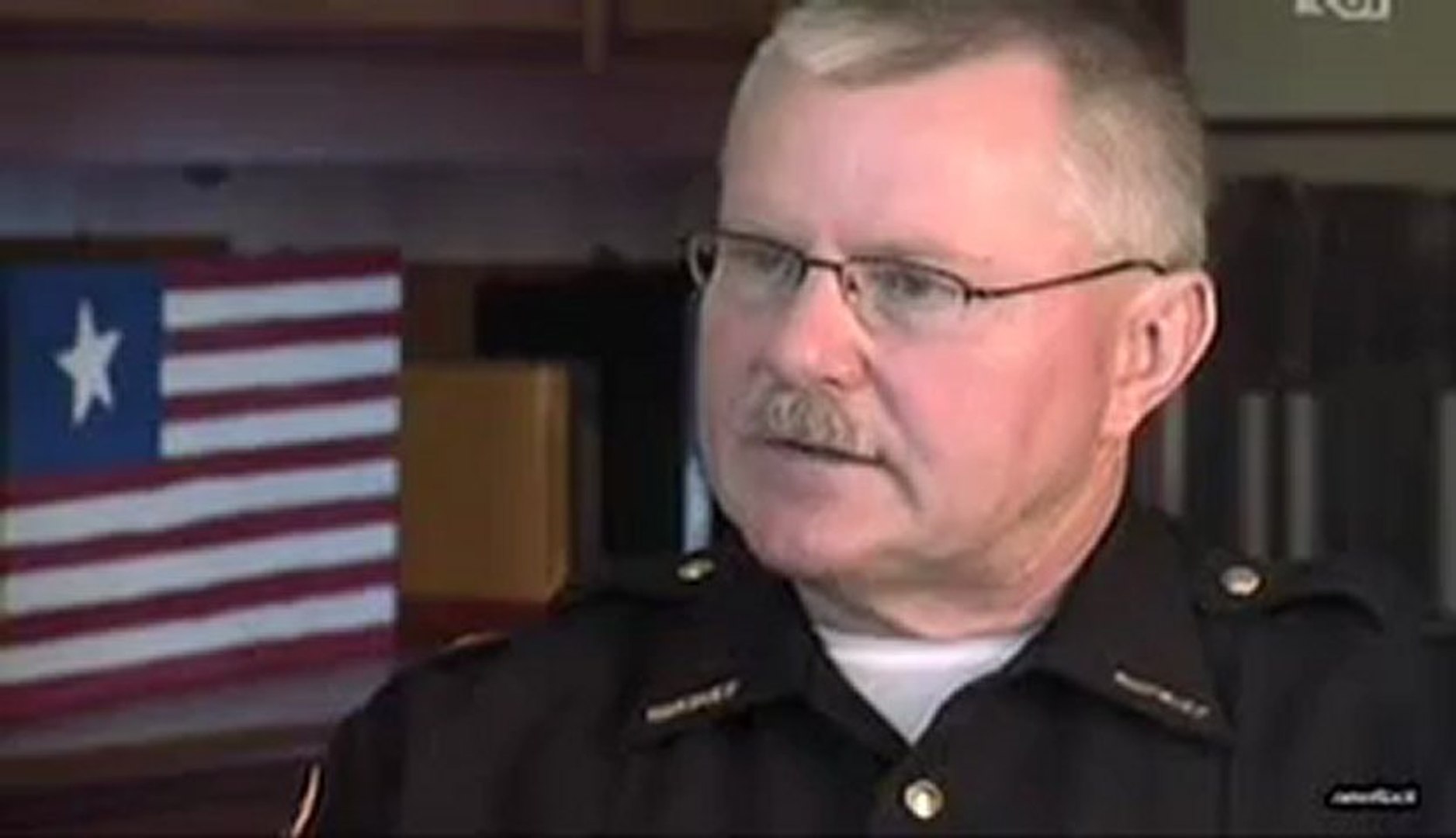 On November 27, 1992, Thomas Dillon was arrested on a weapons offence and sentenced to probation for possessing a suppressor.
Dillon acknowledged the killings when the death sentence was removed as a sentencing option. Dillon pleaded guilty to the five killings on July 12, 1993, in the Noble County Courthouse.
Dillon served five consecutive sentences of thirty years to life in prison for violent murders at the Southern Ohio Correctional Facility.
Victims List of Thomas Lee Dillon
Donald Welling, 35, was discovered dead on the side of the road approximately a half-mile from his home in Tuscarawas County in April 1989.
He had been shot with a high-powered gun and was remembered by loved ones as being nice and carefree.
Investigators told "Twisted Killers," which airs Thursdays at 9/8c on Oxygen, that the bullet travelled through his arm and into his chest area. The.308 bullet was the lone piece of evidence found at the crime scene.
At Welling's home, police discovered no evidence of a struggle and questioned a neighbour whose wife was supposedly having an affair with Welling. That lead turned out to be bogus.
Was Welling killed or was he inadvertently shot by a hunter? It was a mystery.
"What we truly knew was that we had a deceased man who had been shot," Walter Wilson, a retired Tuscarawas County sheriff, said.

Jamie Paxton, a 21-year-old crossbow hunter, was discovered dead in Belmont County in November 1990. According to police, he was shot three times in the chest, knee, and backside. The gunman appeared to be firing from a long distance.
The detectives in charge of the two cases were unaware of each other's investigations.
Paxton's mother attempted to obtain justice by writing to a local newspaper many years after the murder. The Times Leader stated that on November 4, 1991, the paper received an unsigned typed letter from someone claiming to be "the murderer of Jamie Paxton." The correspondence contained details of the crime that had not yet been made public.
"He stated he would keep killing and had no remorse," said Fred Thompson, a retired Belmont County sheriff.
"He identifies himself as a serial killer with a weird drive that he can't satisfy unless he kills a human being," says the source.
Claude Hawkins, 49, a married father of four who was out fishing in Coshocton County, was shot and killed in March 1992.
Hawkins was killed by a high-powered firearm, according to an autopsy. A 6.5×55 Swedish Mauser round was recognised as the ammunition.
At this time, the three distinct incidents have been linked by investigators.
Wilson explained, "We all brought our files and got down and simply talked honestly about what all our cases involved."
They discovered that all of the men had perished after being shot with a high-powered weapon outside in secluded regions.
They also discovered that Muskingum County had experienced a similar homicide.
Keith Loring, 30, was killed while out hunting with friends in November 1990, just days after Paxton was murdered.
The hunters had split off and agreed to rendezvous at their vehicles. Loring did not show up and was discovered the next morning. He'd taken a bullet to the face.
The four murders appeared to be linked, according to investigators. They formed a task group to apprehend the serial killer and sought advice from the FBI.
The letter from the suspected killer was analysed by Larry Ankrom, a retired special agent with the FBI's Behavioral Analysis Unit.
He deduced that the letter's author was a white male in his 30s with "at least a high school degree or higher" based on word choices.
A fifth victim was discovered, this time in Noble County, thanks to that profile's assistance in narrowing the search. Gary Bradley, 44, was shot twice while fishing in a rural area in April 1992.
The weapon in question was a powerful rifle. The bullet used to kill Hawkins matched the rounds removed from his body.
Five killings occurred in five counties during the course of three years. "He seems to be travelling to different regions on purpose," said Beth Karas, a former NYC prosecutor, adding that he may believe this provides him "a higher chance of getting away with it."
Investigators decided to conduct a news conference to discuss the murders in the hopes of receiving tips from the public.
Richard Fry came out in August 1992, naming Thomas Dillon, a high school acquaintance, as a person investigators should look into.
Fry told detectives that he and Dillon, a father of a son, shared a passion for weapons and shooting, but that his friend's actions had become questionable.
Investigators told "Twisted Killers" that Dillon would fire out store windows, street signs, and cars.
Dillon was detained in early August for employing a silencer in a wilderness park. He entered a guilty plea and was sentenced to probation.
Dillon worked for the city of Canton as a draughtsman for the water department and was absent on the day of the five murders, according to detectives.
For several months, investigators discreetly followed Dillon around southeastern Ohio. He set fire to buildings and murdered animals during that period.
According to Dr. Kate Termini, a forensic psychologist, "maiming or murdering animals is considered as a form of preparation or a warm-up" for prospective psychopathic or serial killing behaviour: "They move on to injuring and finally killing humans."
The FBI enlisted the services of an aircraft unit to track down Dillon, which proved to be quite useful in keeping track of the suspect.
Investigators concluded Dillon needed to be brought in sooner rather than later after an incident in which a jogger may have been in danger.
Dillon broke his parole by purchasing a firearm at a gun exhibition in November 1992.
"There comes a time in every investigation when you just have to throw the dice," said Tracey Benjamin, a retired LAPD inspector. "You've got to make a choice."
Where Is Thomas Lee Dillon Now?
Dillon was arrested for buying the firearm while on probation. Agents discovered a pistol on him while patting him down.
Dillon requested the assistance of a lawyer. He was arrested and his residence was searched, but there was no tangible evidence — no guns or ammunition — to link him to the crimes.
The community was enlisted to assist the investigators. They wanted to hear from anyone who bought or sold a gun or ammo from or to Dillon.
A man stepped up and announced that he had purchased a Swedish Mauser gun, which he then turned over to the investigators.
The weapon was subjected to a ballistics test by the FBI. The gun proved a perfect match for the one used to murder Bradley and a 90% match for Hawkins' murder.
Dillon admitted to killing all five men in July 1993 in exchange for the death penalty being dropped.
Harry Trombitas, a retired FBI special agent, described it as "firing bottles at the dump."
Dillon was jailed for the rest of his life. At the age of 61, he died in October 2011.